BeastCraft

Hey all,

Due to some major problems with the technical side of things recently, and the fact that the server has been declining in popularity and active players I have decided to take Skyblock offline until further notice.

While this is not the end of BeastCraft, at the moment players aren't active, staff aren't active (because the players aren't active) and I'm not active. That's the reasoning behind this.

I encourage everyone to continue to play Camp Mongoose, which you can either apply or purchase membership for. The community there is one of the oldest and greatest I've ever been a part of.

I believe that the root problem here is that Skyblock inherently is not captivating enough to hold player's attention for more than a few weeks/months after a reset. The only way to have a successful Skyblock server I've come to learn is through constant, regular updates that add new features/objectives/activities to keep players coming back -OR- a semi-popular Youtube/creator to push...

​
Patch 4.4 - Live at 0145 23/06/2016 AEST.
New
Fixes
The Rules have been updated to include stealing from people's islands
Message broadcasts on the server-side have been lowered to reduce spam
Note that the /fix command will be fixed (heh) as soon as possible. Once I have the new development to stop exploiting it will be back live.
Hey Campers!
If you don't know yet,
@Potato
has started doing Server Saturday once more. Check out the first episode here
To find out how to submit your build for Dwight to check out in a future episode,
click here to see Bruce's guide
.
Hey guys.
It's been a while since the last patch to Skyblock. The next one is not far away, with it will come various bug fixes among other things.
First up, the store sale will be 20% off everything, starting as soon as the patch goes live. Exact dates and times will be coming out soon on social media and broadcasted on the live server.
Next, with the new patch voting will be completely rebuilt. There will be another thread outlining the whole system, but to give you an idea every time you vote you will receive a special vote key for a new crate in spawn that will give you small chances of getting other crate keys, in-game cash and other cool stuff.
I was really disappointed at how the original voting system did not work out to what we wanted it to do, so this is the compromise.
More info will be coming out soon, keep an eye on our
Twitter
and
Facebook
and I'll see you all soon!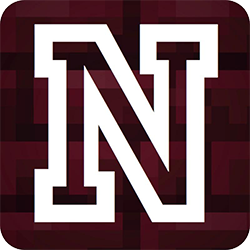 Hello all!

Some of you may have seen the name SwiftyPro around the place. To give a little background, SwiftyPro is the parent company for BeastCraft & Camp Mongoose that I run which provides all of our hosting (servers and web).

Since the launch, I've been looking to upgrade the server that I was hosting the servers on, so I began to search around for a new company to partner with (kind of like we used to have with Pickle Hosting).

Netherbox found me and after a few meetings it was clear to me that these guys were the real deal - excellent server hardware and they were really enthusiastic about BeastCraft, which is a big deal to me.

Some of you should already have noticed a major increase in performance and for some a significant decrease in ping (especially from Australia) since the 2-hour maintenance downtime I performed over the weekend. That was when I moved BeastCraft from the old server to our new Netherbox one.

I've been more than impressed with the service they've...
​
Welcome to all Campers! This guide to Camp Mongoose has everything you need to have a great old time and make the migration from Mongoose Country as smooth and soft as Dwight's mustache.

First up, to clarify, Camp Mongoose is a whitelisted SMP server. You can buy onto the whitelist at CampMongoose.com/Store, or by being an original Mongoose Countryman.

Let's check out Houses. There are two houses - the Dragons & Knights. You're assigned to one or the other randomly when you first join the server. Each house has their own clubhouse/base to store trophies. Even if you don't have access to /warp, you can use the warp signs at /spawn to get to the house bases.
​
House captains are the Team Mongoose guys who are in either house. A...
The Easter egg hunt has begun at the BeastCraft spawn. Hidden around spawn are 5 special Easter eggs, do
/kit easter
to receive your key, and use it to crack open an egg for some great rewards!

​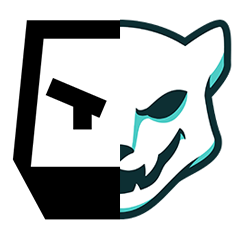 Hello Beasts and Campers!
I'm so excited to finally announce this partnership and the joining of our two communities! You may have seen things like the Store page changing, or just heard murmurs from around the place that BeastCraft and Camp Mongoose are teaming up.
Most of you will have heard of my excellent pal Potato, who is the leader of Team Mongoose - an amazing group of guys who are some of the funniest and entertaining I've had the pleasure of watching and knowing. Those who have heard of them will have most likely heard of Mongoose Country. Mongoose Country was the official Team Mongoose SMP server - a whitelisted server with a close knit community who put out some incredible builds. Mongoose Country has now become Camp Mongoose and you can
read all about that here
.
Anyway, now that Camp Mongoose is live, and BeastCraft is well into Season 4, Potato and I decided that we want to team...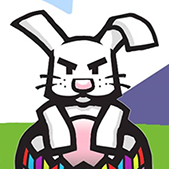 Hello everyone!
​
The BeastCraft Easter Sale is now live! Head over to
BeastCraft.net/store
and get
30% off ranks/upgrades and 20% off crate keys!

There's going to be some cool stuff happening on Sunday (AEST) so stay tuned for that!
Thanks to
@SwiftSketches
for the Easter artwork.